DFL Deutsche Fußball Liga and long-standing brand DERBYSTAR are to continue their successful cooperation. An early, four-year extension to the existing contract that runs until the end of the 2021-22 season has been concluded, meaning that DERBYSTAR will provide the official match ball for the Bundesliga, Bundesliga 2 and the Supercup until the summer of 2026 at the earliest.
DERBYSTAR was already represented in the German top flight in the 1970s – initially thanks to numerous cooperations with clubs – before DERBYSTAR balls were used for all 306 Bundesliga matches in the 1979-80 season. In the 2018-19 season, the company based in Goch, in the Lower Rhine region, celebrated its comeback in German professional football. Since then, the Bundesliga Brillant APS official match ball from DERBYSTAR has been used for all matches in the Bundesliga and Bundesliga 2, on the basis of the contract agreed with DFL subsidiary Bundesliga International.

"We are delighted to be keeping a partner by our side that has impressed with the reliability and quality of its products for many years. Balls made by DERBYSTAR have enjoyed an outstanding reputation for decades," said Ansgar Schwenken, Member of the DFL Management Board and DFL Director of Football Affairs & Supporters.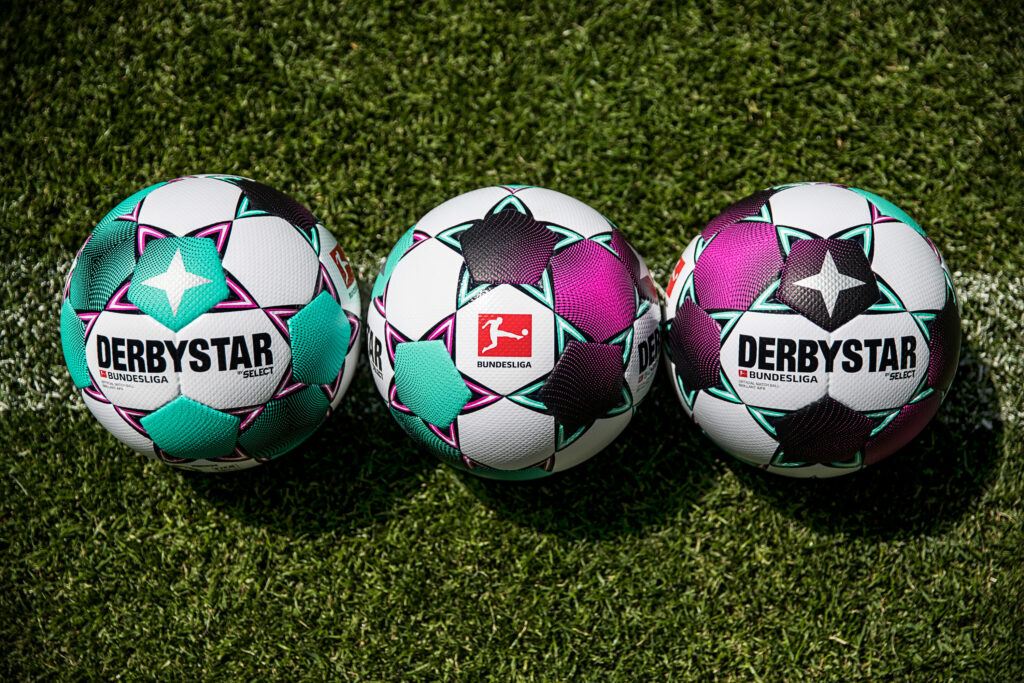 "We're extremely proud that the DFL wants to use our balls for another four seasons. This is testament to not only the quality of our product but also the excellent partnership we have enjoyed right from the outset," said Joachim Böhmer, COO of DERBYSTAR Sportartikelfabrik GmbH, which has been part of the Danish company SELECT SPORT A/S since 1991. Peter Knap, CEO of the SELECT SPORT Group said: "As one of the leading ball manufacturers, we provide official match balls of the SELECT and DERBYSTAR brands to more than 14 European leagues, with the Bundesliga representing the very pinnacle of our league partnerships. Extending our contract with the DFL to 2026 puts us in a unique and strong position to drive forward the international growth of our DERBYSTAR and SELECT brands."
Ever since the company was founded in 1968, DERBYSTAR has specialised in the production of hand-stitched balls and was among the first manufacturers to make balls using synthetic materials. This decision was considered a revolution in the mid-1970s. As an exclusive ball specialist, SELECT SPORT has been setting the standard since 1947. Among other achievements, SELECT SPORT developed the first 32-panel football in 1962, and in 1974 the first hand-stitched polyurethane football. In 1996, SELECT advised FIFA as it sought to set universal and modern standards for footballs.
The top leagues in many different countries like Belgium, Canada, Denmark, Finland, Iceland, the Netherlands, Norway, Portugal and Sweden use balls from DERBYSTAR/SELECT as their official match balls.