The "Interactive Feed", the latest media product from the DFL unveiled at the Supercup 2021, is now being utilised by international media partners of the Bundesliga for the first time. Launched after the international break, in time for last weekend's Bundesliga action, the "Bundesliga LIVE App" from Japanese broadcaster Sky PerfecTV! (SPTV) allows fans to configure their own customised Bundesliga coverage, replay highlights at any time, interact with clickable graphics, call up live match data on-demand, and more.
It gives football fans the ability to curate their own broadcast experience, according to their own preferences. With nine Japanese players in Germany's top division, fans can now follow their favourite clubs, as well as their favourite national team stars. SPTV Bundesliga Live is available to users in Japan on multiple devices with localised language and content. For this purpose, SPTV cooperates with Endeavor Streaming, a global leader in premium OTT video distribution for live and on-demand content.
The media product is unique because it uses the "world feed" live signal and synchronously integrates real-time match data and short, in-match clips. This ensures that it can be incorporated with relative ease into a media partner's existing OTT infrastructure, without the need for any additional devices.
Takahito Okunaga, Executive Officer, Media Business Unit, Sky Perfect JSAT Corporation, said: "We are very pleased to launch the 'Bundesliga LIVE App' with Bundesliga, TeraVolt and Endeavor Streaming, which we believe is a great example of a next-generation broadcasting service. This will surely be a great viewing experience for our customers, as we continue to improve our services to provide coverage of the world's greatest football league."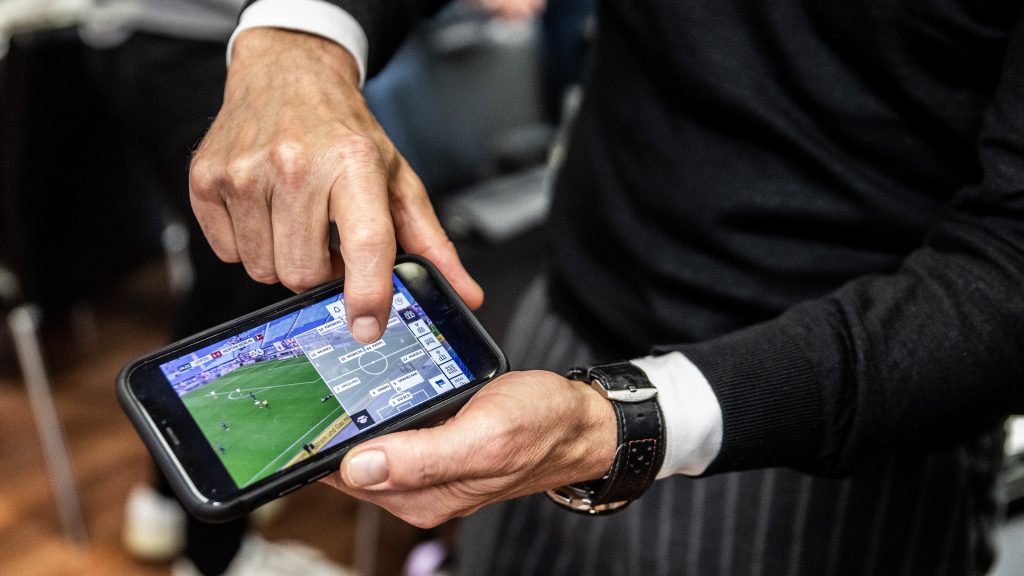 Network4 in Hungary first to launch the new service in Europe
This weekend, a second media partner is going to launch the Interactive Feed for its customers: Network4 will be the first media partner in Europe offering this additional service, providing Bundesliga supporters in Hungary with the opportunity to enhance their viewing experience for Matchday 10 onwards via its ARENA4+ platform. Fans can follow their favourite players, while ensuring they remain up-to-date with important highlights from all of the Bundesliga's matches.
Network4 Media Group Chairman András Borsány-Gyenes said: "I truly believe that the future of sports broadcasting lies in enhanced, personalised experiences for the viewers. We are committed to bringing the best to the Hungarian fans, and currently, the Interactive Feed is one of its kind."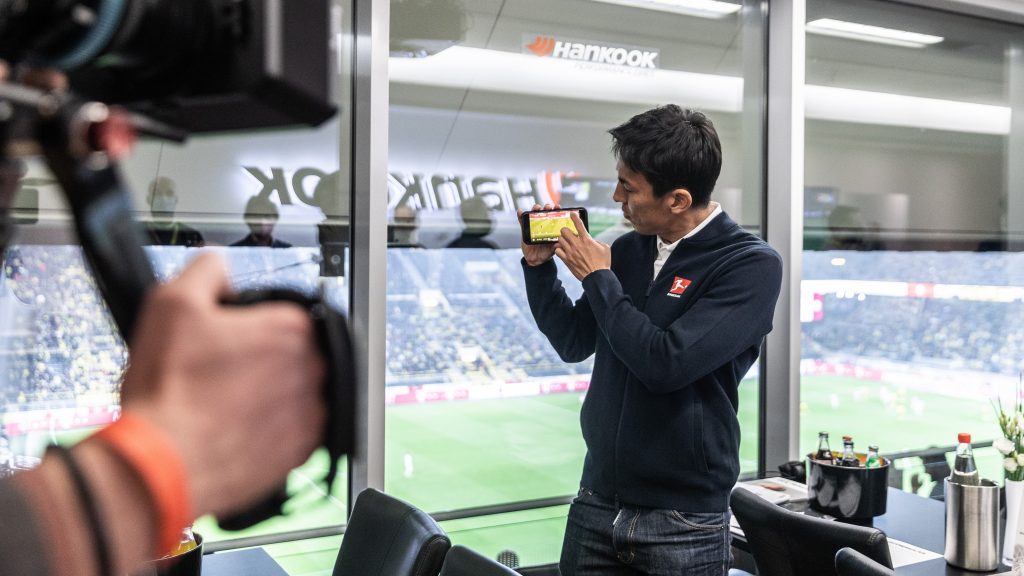 The new, interactive live experience was developed by the DFL Group, with the participation of the German company TeraVolt, which modified and enhanced the AI-based SaaS platform TVXRAY for Bundesliga broadcasts especially for this purpose. In addition, Amazon Web Services (AWS) provide the infrastructure such as streaming, hosting and data solutions for the service.

Steffen Merkel, Member of the DFL Management Board and Executive Vice President of Audiovisual Rights: "With this Interactive Feed, we are endeavouring to enrich the 'first screen' experience with a whole range of additional information. This innovation is yet more proof that the DFL develops its media products in close cooperation with its media partners and with the usage requirements of the consumers in mind."

The Interactive Feed is currently nominated for the IBC Innovation Awards 2021 in the "Content Everywhere" category and for awards including "Innovation of the Year" at the SportsPro OTT Awards.

Follow all the latest Bundesliga action on Bundesliga.com and via the official Facebook, Twitter and Instagram channels.