With the Bundesliga proving one of the most competitive leagues in Europe so far this season, the stage is set for a truly memorable 'Klassiker' between FC Bayern München and Borussia Dortmund.
SUMMARY
Bayern's Hansi Flick will make his Bundesliga debut as Head Coach / Dortmund could go top with win
Nine teams in close contention for the number one spot with only five points separating first and ninth place
Fan events being held across the world
The first 'Klassiker' of this season marks the latest chapter of what has been an incredibly exciting title race so far, with goalscoring records being broken and several challengers persisting at the top of the table. Hosted in Munich's Allianz Arena, this game could be a defining moment for either of these title chasers.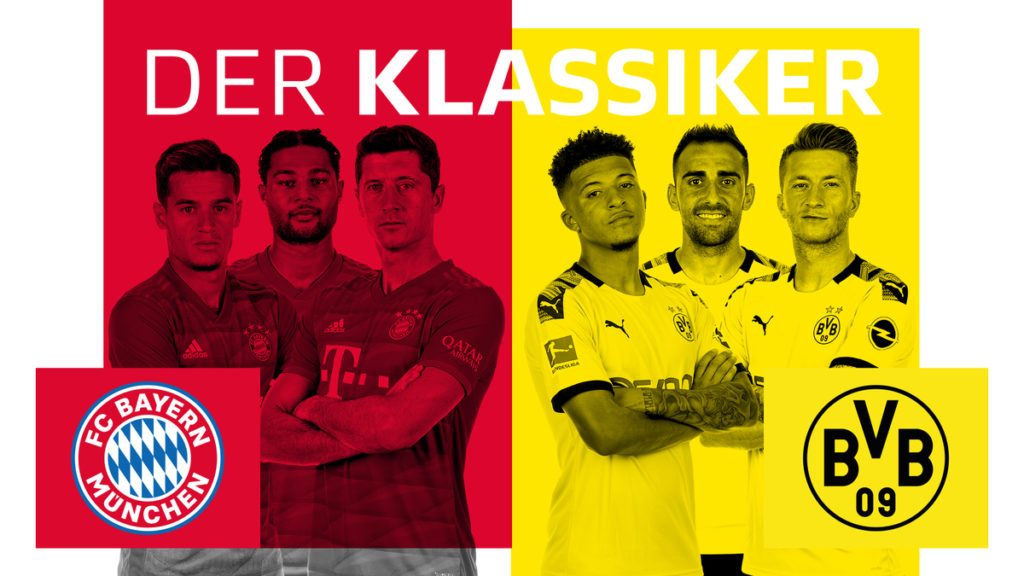 This clash is the perfect example of 'Football as it's meant to be'. Fast, modern football, a packed stadium, international stars and wonderkids, plus two truly unique clubs – this fixture has it all.
With both teams separated by only one pointin the Bundesliga table, this week's match is reminiscent of last season. Then Bayern won 5-0 to take over the lead from Dortmund on matchday 28, a result that proved decisive in their surge towards to title. Since then, Dortmund took revenge, beating Bayern 2-0 at home in the 2019 Supercup.
This weekend Bayern will be in the spotlight after recent run of poor form, climaxing in a 5-1 loss against Eintracht Frankfurt which led to coach Niko Kovac leaving his position. For the upcoming 'Klassiker', former assistant coach Hansi Flick will take charge and faces one of the league's toughest challenges.
Following their 3-0 victory over VFL Wolfsburg, Dortmund is back within striking distance of top spot, in second place, butremains three points behind leaders Borussia Mönchengladbach.
The action is not limited to the Allianz Arena however. Across the world there will be more than 80 watch parties hosted, with over 30 events hosted in North America alone.
Some of the biggest include a Bundesliga Experience in Rio de Janeiro, Brazil which is set to welcome over 1,000 fans who will be able to meet legends Ze Roberto, Paulo Sergio, Tinga and Juan, as well as take part in football tournaments before watching the big game on the iconic Ipanema beach.
Elsewhere in the world, FC Bayern Brazilian legend Giovane Élber will entertain over 200 fans expected to turn out at an event in Guangzhou, China whilst former Dortmund star Jan Koller will be in Japan. His former team mate, Patrick Owomoyela will be in Kochi, India whilst FC Bayern great, Klaus Augenthaler, will be in Bangkok, supporting the Bundesliga's official Thai broadcaster during the live match.
Other notable event locations include New York, San Francisco, Los Angeles, Havana, Panama City, Bogota, Mexico City, London, Amsterdam, Kiev, Budapest, Dubai, Beijing, Shanghai, Hanoi, Singapore, Tokyo and Bangkok. Others will be held in South Africa, Kenya, Nigeria, Indonesia plus many more locations across the world.
For those who can't get to one of these events, they can tune via one of the Bundesliga broadcasters, with the game being broadcast to over 200 countries worldwide