The Bundesliga is taking the next step in expanding its eFootball tournaments across the world as it launches the Virtual Bundesliga (VBL) International Series 2020. As part of the competition online and offline tournaments will take place in multiple countries as they aim to identify the top players from Asia and the Americas.
SUMMARY
The unique tournament series is set to begin in March 2020 with regional qualifiers taking place in Asia and the Americas
Players from more than 20 countries across the world to participate
Continental champions win trip to compete in the VBL International Final in Germany

The finalists will win a unique trip to Germany for a once in a lifetime experience to compete in the VBL International Final. They will be given the opportunity to meet professional Bundesliga and professional VBL players, visit some Bundesliga clubs and experience the most exciting football league in the world, live.
The VBL International Series will kick-off with Regional Qualifiers hosted in several countries including Japan, South Korea, Thailand, Malaysia, India, Brunei, the Philippines, Cambodia, Singapore, East Timor and Vietnam in Asia, as well as Brazil, Colombia, Peru, Chile, Argentina, Mexico, the USA and Canada in the Americas region.
In the second stage of the competition, the top performers from each Regional Online Qualifier will then represent their region at the VBL Continental Qualifiers in April 2020. These will be run as offline events – with one tournament taking place in Asia and one for the Americas respectively.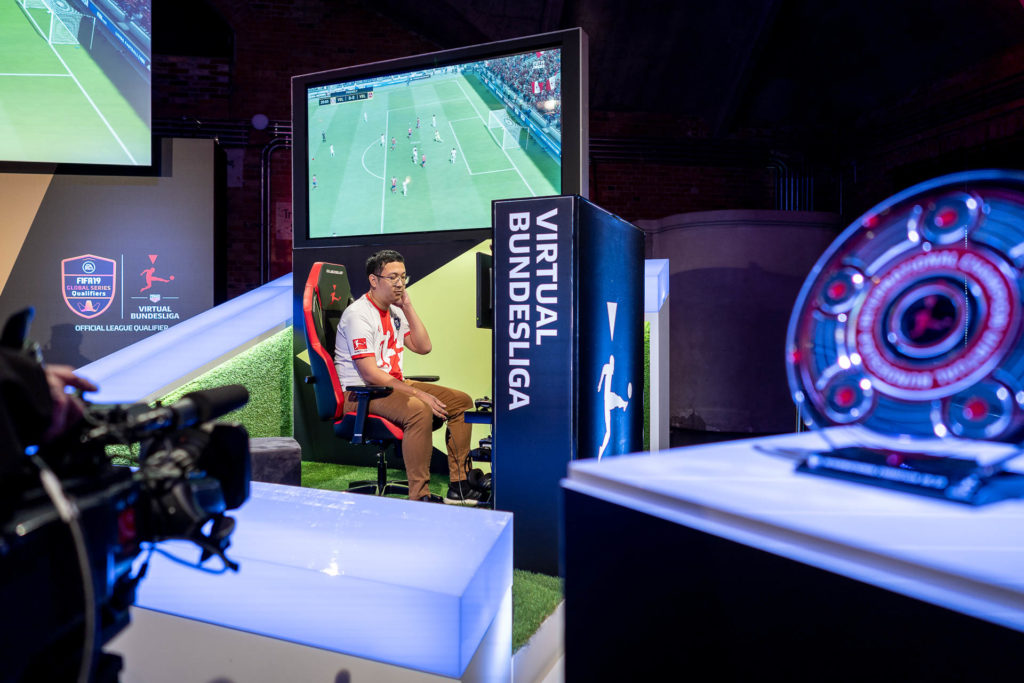 Those playing in the VBL Continental Qualifiers will be kitted out in official Bundesliga club jerseys. In line with the spirit of the competition, they will represent the respective club throughout the remaining period of the competition into the VBL International Final, which will take place in Germany in May 2020.
To organise all VBL International Series Regional Qualifiers, the Bundesliga is partnering with Battlefy. Battlefy is a well-known platform in the global FIFA eSports scene, ideal for coordinating the high number of participants and creating a spectacular experience across 21 countries.
The VBL International Series is a separate competition to Germany's Virtual Bundesliga. As the first football league in the world to launch an eFootball tournament back in 2012, the VBL now incorporates the German VBL Open, VBL Club Championship and the VBL Grand Final, which is an Official Licensed Qualifier and awards points as part of the FIFA 20 Global Series ecosystem. The VBL has an impressive track record of over 100,000 participating online gamers every season.
Robert Klein, Bundesliga International CEO, said: "Nobody does eFootball like the Bundesliga. Whilst the last seven years have already been amazing, the last three years have really seen the VBL grow internationally with big tournaments in Chile, Malaysia or India. In season 2018/19 the VBL International Series Qualifier included participants from 12 countries, over 10 hours of Virtual Bundesliga action broadcasted across Asia and over 150.000 viewers. The VBL International Final was covered live by 6 Bundesliga broadcasting partners in over 10 countries. Together with professional teams and fan driven competitions, alongside our gaming partner EA Sports, we have brought something new and fun to the table, something bigger and better than before – 'eFootball As It's Meant To Be'!"
Andreas Heyden, Executive Vice President, Digital Innovations at DFL Group, added: "Combining the online and offline world of football, the VBL International Series merges the passions of a new generation of gamers and Bundesliga fans around the world. This competition is yet another milestone in the Bundesliga's success story of establishing a leading global eSports competition, an asset that further confirms the Bundesliga's reputation as football's innovation leader."