Footballco becomes Bundesliga's latest content partner, creating more opportunities for fans in Africa and the Middle East to engage with the most exciting storylines coming from German football each week
Footballco is one of the world's leading football media companies, with outlets such as Kooora and GOAL part of its portfolio
The DFL works with a network of over 20 content partners, delivering the Bundesliga's stories in a localised and authentic way
Bundesliga International has agreed a content partnership with global media powerhouse Footballco, working together to bring the biggest storylines from Germany's top two divisions to fans throughout the MENA and Sub-Saharan Africa regions.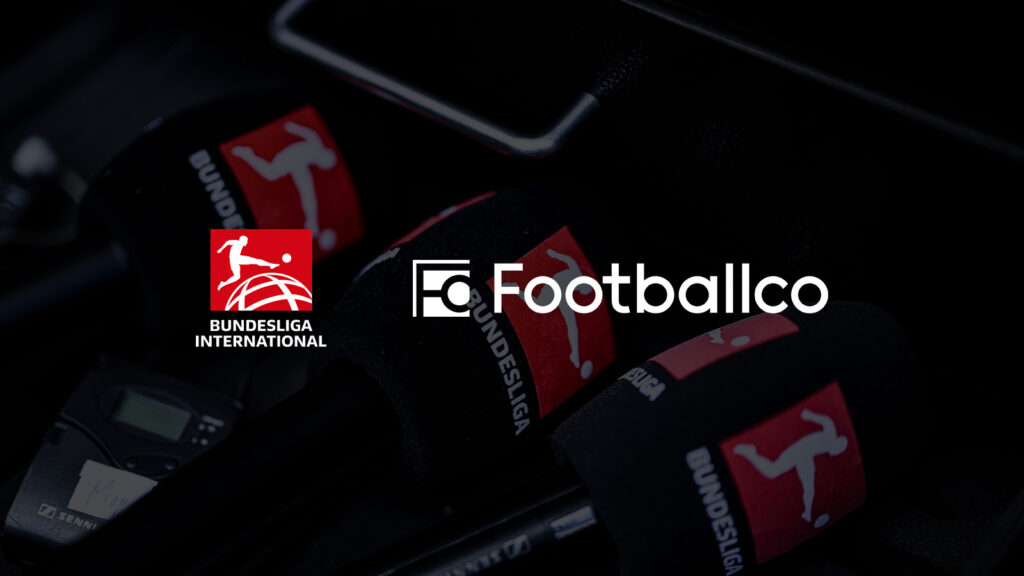 Working with a range of sports media outlets around the world, Footballco owns, operates and represents a number of free-to-use properties across both digital and mobile applications. Included in Footballco's portfolio of media outlets is Kooora, the largest digital sports publisher in the Middle East, as well as global football publisher, GOAL which publishes local editions serving fans across MENA and Sub-Saharan Africa in both English and Arabic, and operates a range of localised social media accounts.

Working directly with the DFL Deutsche Fußball Liga, Footballco gains access to the league's media database, where each outlet is able to use video, photo, graphics and more to produce and release their own content formats, telling each story to millions of users in their own distinct voice. Bundesliga International Chief Marketing Officer Peer Naubert said: "Footballco are one of the strongest media partners in the world when it comes to digital football properties, particularly in MENA and throughout Sub-Saharan Africa. Alongside our broadcast partners and in conjunction with our fan-focused strategy, it is a very exciting time to add another option of bringing the best of the Bundesliga to supporters throughout the Middle East and Africa.

"Localised content and authentic storytelling is central to our international approach, and our position as the league with the highest engagement when it comes to connecting with the fans only becomes stronger with this partnership."

Footballco Vice-President of Global Football Partnerships Andy Jackson said: "We're delighted to embark on this partnership with the Bundesliga to deliver our audiences in the MENA and Sub-Saharan Africa regions enhanced and expanded multi-media content from one of the most exciting and best supported leagues in the world. As the biggest producer of Arabic language football content, we are in a unique position to help rights holders like the Bundesliga reach, engage and convert new fans in the MENA region, while our portfolio stretches across Africa and will provide a number of established platforms that can tell the stories from around the league each week in their own inimitable way."

The Bundesliga's content partner network works in tandem with the league's broadcast partners that in the Middle East and Africa include beIN Sports, StarTimes, Canal+ and AzamTV, focusing on the Bundesliga's most exciting and interesting narratives, and then utilising the DFL's extensive media library to tell each story in a locally relevant way. Footballco joins a group of more than 20 content partners strategically placed around the world, working in collaboration with the league and its respective clubs to deliver engaging and insightful content. Every season, posts from content partners reach nearly 2 billion unique users, with engagement close to 500m across social and digital sites.
Follow all the latest Bundesliga action on Bundesliga.com and via the official Facebook, Twitter and Instagram channels.