Germany's top football league to use AWS machine learning and analytics to enhance fan experience.
Today, Germany's Bundesliga announced it is the world's first football league to establish a cooperation with Amazon Web Services, Inc. (AWS), an Amazon.com company. With immediate effect, AWS is Bundesliga's official technology provider and will deliver more in-depth insight into every broadcast of Bundesliga games and enable new personalised fan experiences.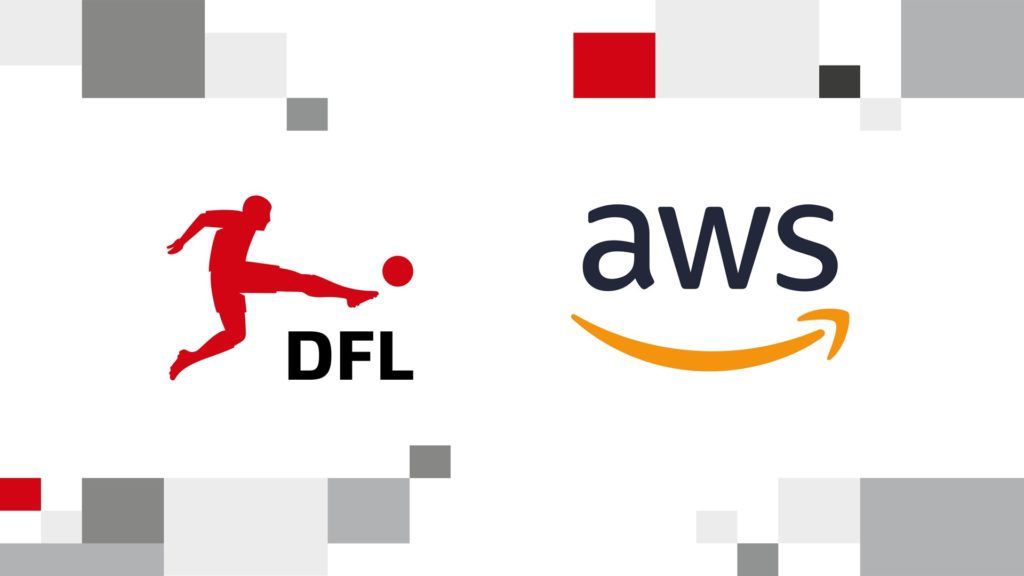 This latest agreement aligns to the long-term strategy of the DFL Deutsche Fußball Liga which targets its competition, the Bundesliga, to become the most innovative football league in the world. As part of the Bundesliga's determination to improve fan satisfaction, AWS will provide state-of-the-art technology services to take football to the next level in the following areas:
Providing advanced real-time statistics to generate deep insights for viewers of every live-broadcast, highlight clip and digital presentation of Bundesliga and Bundesliga 2 matches.
Serving personalised content on digital platforms for Bundesliga fans, while also helping them better understand the game.
Utilising AWS cloud infrastructure, advanced machine learning (ML) and artificial intelligence technologies to deliver the right information to all fans anytime, anywhere, on any device.
With the second half of the 2019-20 Bundesliga season starting on 17 January, over the coming weeks AWS will begin to deliver insights for every Bundesliga match across mobile, television and web and thereby enhance the viewing experience for the league's rapidly growing global fan base.
The Bundesliga 'powered by AWS' statistics service will deliver data across multiple platforms and devices, providing fans with a new user experience and visualisations, to keeps fans engaged, no matter where they are. By developing this new, next-generation statistics platform on AWS, using Amazon SageMaker – a fully managed service to build, train, and deploy ML models, the Bundesliga will soon be able to offer fans real-time predictions on when a goal is likely to be scored (Expected Goals), identify potential goal-scoring opportunities and highlight how teams are positioning and controlling play, based on live data streams and historical data from over 10,000 Bundesliga games.
The Bundesliga also plans to leverage AWS ML services, such as Amazon Personalize – an ML service to create real-time and individualised recommendations, to offer fans personalised game footage, marketing promotions and search results based on their favourite teams, players or fixtures.
We are extremely excited to be working alongside AWS to develop the next generation of football viewing experience," said Bundesliga CEO Christian Seifert. "Innovation means challenging the status quo. Working closely with AWS as one of the most innovative technology companies in the world significantly enhances the investment we've made in innovation over the past two decades, all of which contributes to us being able to deliver a world-class football experience for our fans."
"As the league with the highest average number of goals per game, and the highest stadium attendance globally, the Bundesliga is one of the most entertaining sports leagues in the world," said Andy Isherwood, Vice President and Managing Director EMEA, Amazon Web Services, Inc. "We are thrilled to work with the Bundesliga and help them use cloud technology to give football fans around the world a more engaging match day experience and look forward to helping them leverage our deep portfolio of ML and AI services so they can deliver even greater insight into the world's favourite game."
About Amazon Web Services
For 13 years, Amazon Web Services has been the world's most comprehensive and broadly adopted cloud platform. AWS offers over 175 fully featured services for compute, storage, databases, networking, analytics, robotics, machine learning and artificial intelligence (AI), Internet of Things (IoT), mobile, security, hybrid, virtual and augmented reality (VR and AR), media, and application development, deployment, and management from 69 Availability Zones (AZs) within 22 geographic regions, with announced plans for 13 more Availability Zones and four more AWS Regions in Indonesia, Italy, South Africa, and Spain. Millions of customers—including the fastest-growing startups, largest enterprises, and leading government agencies—trust AWS to power their infrastructure, become more agile, and lower costs. To learn more about AWS, visit aws.amazon.com.